Giovanni Pacini is Director of Global Digital Operations Transformation at Danone, a position he assumed in October 2020, tasked with introducing automated processes and cultural transformation in the group's factories around the world. Talking to just drink About implementing automation systems and robotics across Danone's infrastructure.
just drink: What did digitization and automation look like at Danone when it started?
GP: Danone has already started the first experiments in the digital field. We have already started pilots in different factories. Danone has a wide range of products – traditional dairy products such as yoghurt, plants, water, baby food and medicinal nutrition – [and] In the different categories there have been some attempts in terms of digitization and automation. We took our first steps in 2019 more or less on this journey.
When I started, my primary focus was to accelerate this transformation. I've put a program in the works at the moment, called Digital Fabrication Acceleration, with the goal of bringing digital innovation at scale. This means that rather than just running a pilot program in one production line or one factory, you want to deploy it quickly because the faster it spreads, the greater the impact. [It is] Also more transformative in the way we work for our people and allowing us to change the factory ecosystem faster.
The good point of this program is that we have dozens of factories running in parallel – at the moment there are 35 – and very soon we are going to 40. Each factory participates and learns from the other factories. We promote the building of this community and we have people who experience. When it succeeds, we replicate it in other factories in order to create this kind of positive energy that pollutes the whole network of factories.
The program originated in Europe. Now, we've started that in other regions like the United States and Canada. We are already targeting new geographies such as Mexico and Indonesia. Digital and automation are two domains of this program, with the ambition of being able to transform our factories in two or three years. Every factory has a two or three year journey in order to move from our current situation to our vision of a future factory.
Dinar: What does this vision look like?
GP: The main elements where we focus is enabling our operators to operate in a new way. For everyone who works in the store, we are moving towards the concept of a connected workforce.
This means that they receive a mobile device that provides them with all the information needed to get their work instructions, and tips and tricks from other colleagues on how to carry out a particular activity. They can ask for help and can highlight deviations from the point of view of safety and quality in the production lines. If you realize that something does not comply with the standard, you can immediately open a deflection that will be prompted on the admin or manager screen.
A very important area for us is the real-time performance monitoring of production lines. With so many automated lines, it is important to stay in control of their level of performance and efficiency. For example, you are immediately alerted when sensors provide information that temperatures are too high or too low, or other parameters such as vibration or pressure. We can early detect some deviations that may later affect the activity or product quality.
Our production line is an automated line where you have a liquid, such as yogurt or water, put into a bottle or cup. Then this box is closed, labeled and put into primary packaging and then this box is placed on a pallet. Instead of having a worker load the line, we now have more and more robots: collaborative robots that can work without a cage around, allowing us to work in a limited space in a collaborative way, worker and bot.
JD: How do you move chests from the line?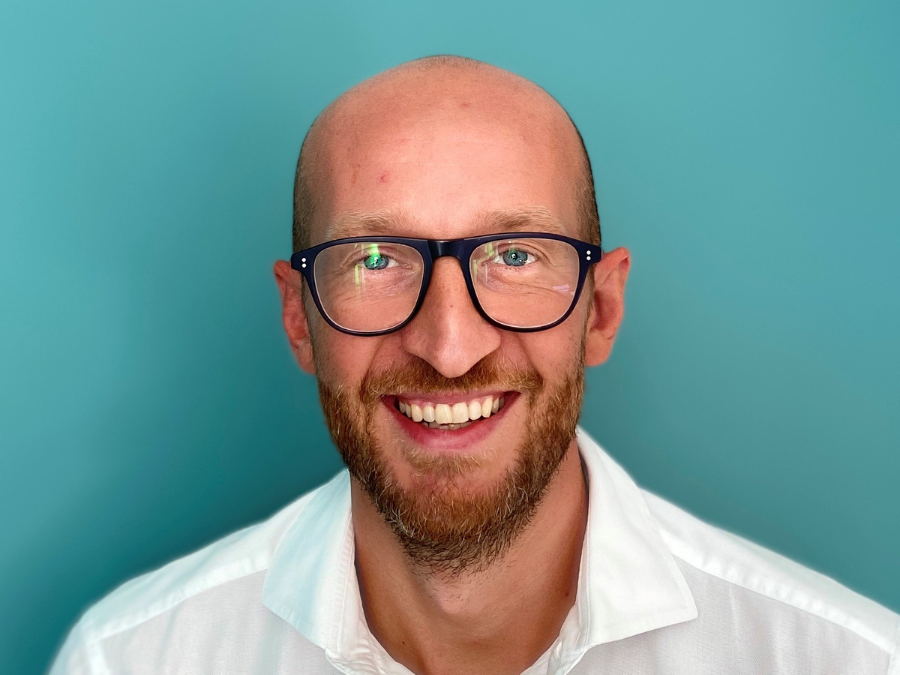 GP: We have pallets that take all these boxes and put them on a pallet. We have more and more installations of AGVs, Automated Guided Vehicles, which independently pick up a pallet and store it in a warehouse or bring it to the loading dock where the truck waits.
As you can imagine, this can get much more complicated. So, for example, in our Evian plant where our water is produced, our plants have more than 100 AVGs operating in a concurrent way. This is a huge fleet of AVGs that collect pallets, load them and transport them in the warehouse.
We also have motorized hatches where we pre-fill our truckload when the trailer comes in. They load all the platforms at once into the trailer. This avoids the activity of the forklift going back and forth in the truck, which is also one of the highest risks from a safety point of view.
With automation, the first activities we want to talk about are those that have the biggest economic problems or present safety risks. Loading materials onto production lines or a forklift activity that you can automate is among our highest priorities to combine safety, productivity and flexibility.
Dinar: Did you face any challenges in deploying the technology in different regions?
GP: Certainly the technology is mature enough to be deployed in different countries. The different element in each city is the culture of our people. The main focus of my program is to transform and adopt people.
My team is divided into three different teams. One team looks for solutions, which means they build applications and determine where to do what. For example, where it makes sense to install a robot in a line according to the need of the line.
The second team is working on the technical background, building the right protocols and all the technical elements that need to be in place to make this happen, the communication part, and cybersecurity.
The third stream mainly works on adoption. Training people how to use technology: how to extract value from it; How, for example, in relation to digital tools, to use data in order to be more effective in the way they work; Being an operator, team leader, or factory manager. Determine what information they need to use to make better decisions, which is the supporting part of digital transformation.
I think different industries in general are 15 years behind what happens to us as a consumer. What we see in our private lives is that we produce and consume a lot of data. This still does not exist in our company and company life. We produce very little data and share very little. This requires a little energy to accelerate this digital transformation in our working lives.
The main focus of everyone in the industry, for every peer, is to extract more and more data from our systems, deal with performance, deal with safety, deal with the well-being of people in their daily lives, and use this data in order to be more effective in decision making.
Dinar: What are the biggest challenges in achieving digital "transformation" of operations?
GP: I would just reinforce one element, which is the importance of making everything easily digestible for everyone in the plant. The need for a good level of adoption of these tools is critical. This is why the level of training and skill refinement that needs to be put in place is the number one priority for everyone who embarks on this journey. In this case, we were creating specific training for people in order to re-transform those people into using the new technologies. I think this is an important point of interest where we invest a lot of time and energy.
Can commercial beverages monetize metaverses?

#Pushing #Danones #Digital #Operations #Implementing #Automation #Robotics